Todd Mell, Immediate Past Chair '22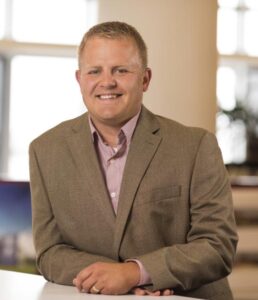 Todd has extensive experience in the design and commissioning of mechanical systems. He is a licensed Professional Engineer in Minnesota, a Certified Construction Document Technologist, and a Qualified Commissioning Process Provider. Accreditations from the
U.S. Green Building Council Leadership in Energy and Environmental Design, Accredited Professional Building Design + Construction. He
received his Bachelor of Mechanical Engineering with a Minor in Design from the University of Minnesota.