Shawn Crowser, Past Chair '20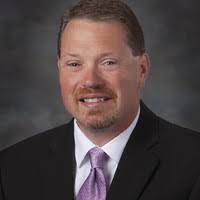 This is Shawn's second time serving on our board of directors.  This most recent stint had him join our board in 2018, later serving as president in 2020.  Our chamber couldn't have asked for a better, more experienced leader to guide us through the uncertainty of Year 1 of COVID.  When he wraps up his most recent term at the end of 2023, he will have served our chamber for 12 years!
Shawn is an Executive Vice President of Share Advantage Credit Union based in the Miller Hill area of Duluth.
Shawn is originally from Fergus Falls, Minnesota, and attended Bemidji State University for his undergraduate degree.  He is a huge fan and supporter of youth hockey, having coached teams, and been an instrumental part of the new rink build in Cloquet.  He consults/private coaches as his time allows.
He has 3 grown children, is a new grandpa to a future hockey player, and resides in Cloquet with his wife Carrie.