Media Relations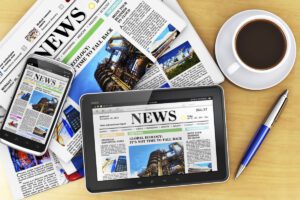 The media landscape is changing every day.  Social Media / Traditional Media.  How do you use each effectively to promote your business?   Your chamber team can help you with this. 
Public Relations professionals – Add US to your media list.  We'll share your media release on our FaceBook page upon receipt and on other chamber channels as relevant.  [email protected]  (This is only for chamber members.)
Need a media list?  We can help with that.
Need help writing a media release?  We can help with that.
Need ideas on how to pitch a story?  We can help with that.
But even better – we can connect you to members that specialize in this work!  Whether you need one media release for a special event, or ongoing public relations support – we have advertising agencies and public relations firms that can help you build your brand. 
And don't underestimate the value of working with a trained media consultant specializing in radio, print, tv, or digital.  These folks receive ongoing training and are experts in their respective fields.  We can connect you!

Members can contact the chamber for help at 218-729-6843 or [email protected].