Tom Werner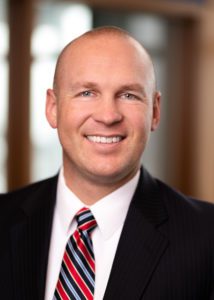 Tom Werner has been with the Duluth Airport Authority for many years and Executive Director since 2012. Prior to his appointment as Executive Director, Werner held several different positions within the Duluth Airport Authority most recently as Operations Director. During his tenure as the Operations Director, he oversaw the final construction phase of the $80-million-dollar passenger terminal. Since becoming Executive Director, the Duluth Airport had its 2nd, 3rd, and 4th best passenger years ever in its history and oversaw the $38-million-dollar reconstruction of the airport's 60-year-old main runway.
Tom is a retired 20-year member of the Army Reserve as well as a veteran of both Iraq and Afghanistan. During his most recent deployment, he was recognized for his leadership with the Bronze Star Medal.
He is active in the community on various community boards. Tom  and his wife Tiffany spend their free time cheering on both of their children in a variety o fProctor High School sports.